Customer-specific solutions
The product range includes industrial connectors, as well as connectors for sensor, automation and medical technologies. LED lights round off the product portfolio.
Our strength lies in turning customers' wishes into reality. Our products are fitted in agricultural machinery, construction machinery and signal systems, for example.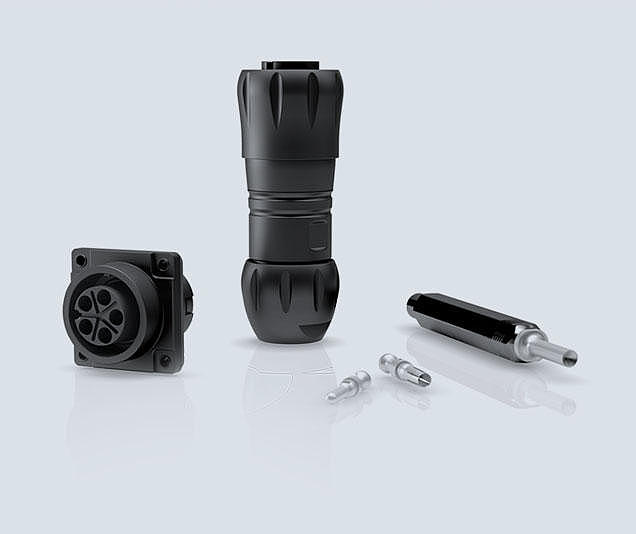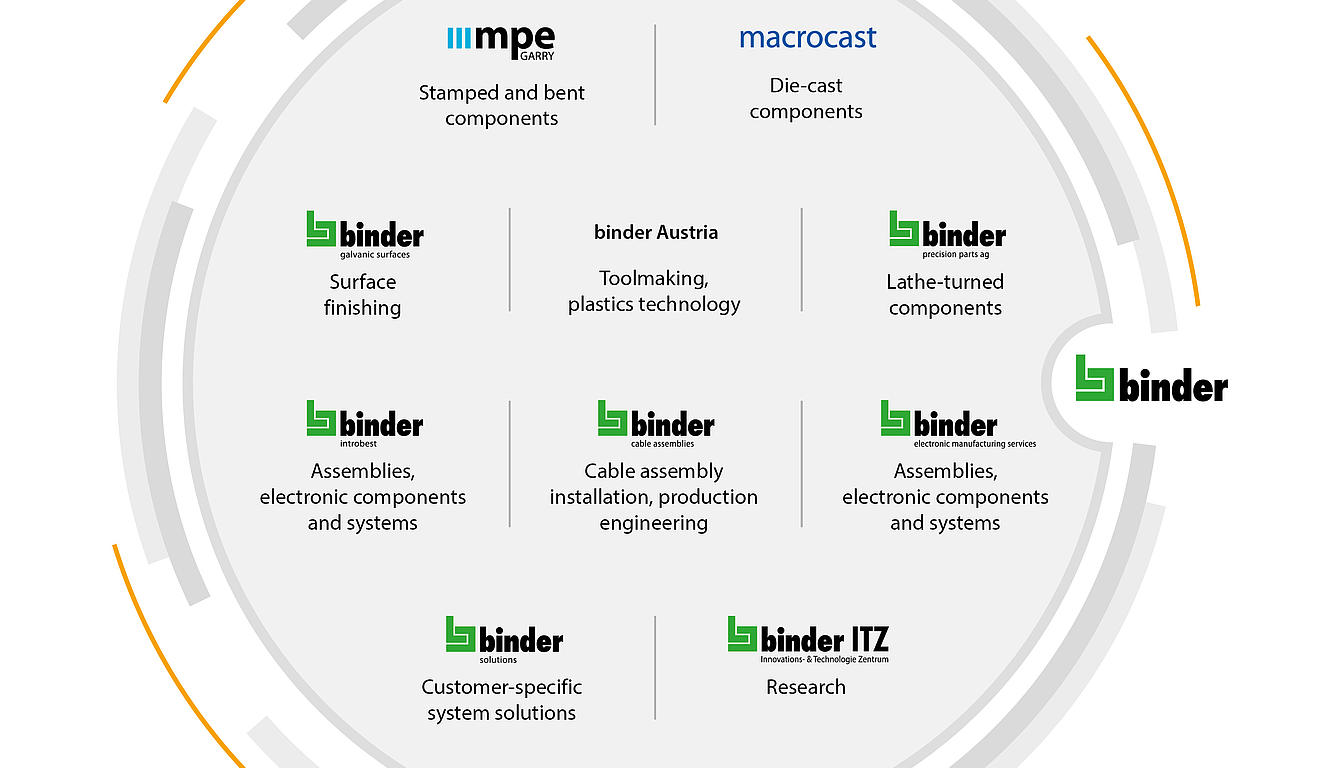 Customer-specific solutions,
all from a single source
Support right from the early stages of pre-development ensures that the product can be ready for the market quickly.

An extensive value creation structure makes it possible to map all necessary product requirements within the Group of companies.

Years of project management and design experience are guarantees of success that enable us to react by making the necessary adjustments whenever the situation calls for it.

Assembly and dispatch are also carried out in-house and ensure high-quality along the entire value chain.
"It is not enough to do your best; you must know what to do, and then do your best." (W. Edwards Deming) binder's philosophy is based on the following principle: we aim to constantly develop ourselves in order to meet the demands of the market and our customers. We set measurable, realistic goals and cultivate traditional values. Our clear vision gives us orientation, which we always keep in focus. We are a family-run business. Our long-term existence is secure thanks to our considered and robust company policy. Our management culture is based on jointly developed and agreed-upon goals. We are constantly pursuing these goals. Our daily business activities are characterised by open and honest communication.
binder is a leading supplier of circular connectors worldwide. Being solution and application oriented differentiates us from our competitors and contributes to progress in future industries. Under the motto 'challenge and foster', binder sets the standards for employee development. Our actions are defined by the careful use of resources. Further development is based on an international orientation.
We are not only experts in manufacturing of a variety of industrial circular connectors including built in and cable connectors for automation technology. We are also experts in the customised development, design and automated manufacturing of connections according to customer specifications.