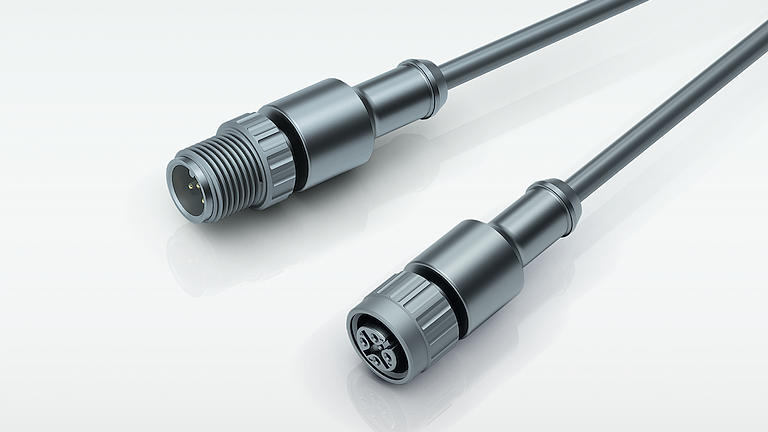 binder – known around the world as a leading producer of industrial circular connectors – is expanding its 763 series of overmoulding M12 cable connectors with plastic threading rings for screw connection.
These plastic threading rings are a cost-effective alternative to steel threading rings, while remaining just as robust. Besides being highly resilient to mechanical loads, they are also resistant to media and temperatures ranging from -40°C to 85°C. They meet the seal requirements in accordance with IP67 and IP68 and the high-quality plastic is UV-resistant.
Vibration-resistant crimp contacts make for secure signal and data transfer.
This makes the product particularly suitable for demanding applications in harsh or dirty environments, such as in agriculture. However, this new product can also be used in many different industries and fields of application.
These overmoulding and ready-to-use connectors are available in 3-, 4-, 5-, 8- and 12-pin versions, in straight or angular designs and as plugs or sockets. While PUR is the standard, other cable standards can be implemented upon request.
As an extra, binder offers colour coding in the form of coloured identification clips. This enables the user to visually distinguish between connectors, which helps to reduce installation errors.